Doctors & Staff
Meet the experienced and friendly doctors and staff who make Elite Family Eye Care the leading provider of vision care products and services in Hickory.
---
Dr. Yupheng Ly
It is my pleasure to be part of this wonderful community in Catawba Valley! My hometown is Mount Gilead, NC, where I attended West Montgomery High School. After graduating from West Montgomery, I studied at NC State University and graduated Summa Cum Laude with a B.S. in Biological Sciences and a minor in Sociology. From NC State, I continued on to the Pennsylvania College of Optometry at Salus University, where I obtained my Doctor of Optometry degree and a B.S. in Visual Science.
During my optometric education, I completed various clinical externships, including an ocular disease rotation at the James Quillen VA Hospital in Johnson City, TN. I also interned at The Eye Institute in Philadelphia, PA for a pediatric rotation, which included the diagnosis and treatment of binocular and neurosensory disorders with vision therapy. My other rotations consisted of a primary care externship at Doctors Vision Center in Greenville, NC and a specialty contact lens rotation at Draisin Vision Group in Charleston, SC. Thank you to all my mentors!
Currently, I am an active member of the North Carolina State Optometric Society and the American Optometric Association. While in optometry school, I was also a member of Student Optometric Service to Humanity and served on a mission to Haiti, bringing vision and eyewear to thousands in need.
When I'm not at the office, you can find me by the river with a fishing pole. I also enjoy dove and deer hunting during the colder months. Though I'm still trying to figure out this game they call golf, I still enjoy playing soccer, basketball, and tennis. When I can't do it myself, I like to kick back and pull for my NC State Wolfpack, Carolina Panthers, and Juventus!
Feel free to drop by the office for anything, I look forward to meeting you!
---
Dr. Doua C. Lor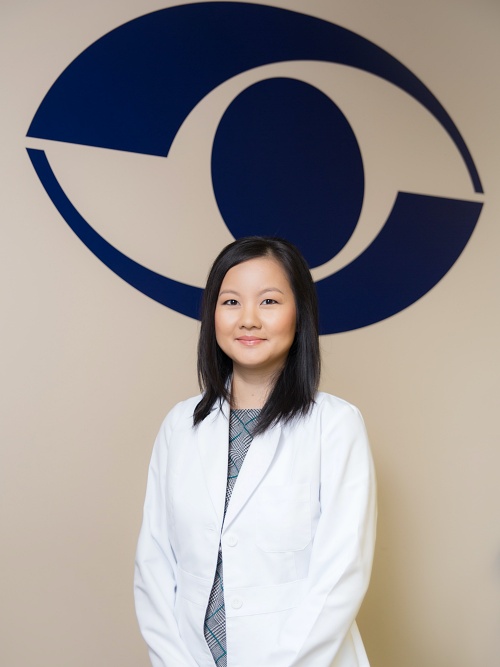 As someone who wears eyeglasses and contacts, I personally understand the struggle of compromised vision and the world of difference good vision can make in my daily activities. You can trust that I will do my best to practice with a high standard.
I grew up in Morganton, NC and always had a dream to work in a big city! I guess Concord will do and now I can humbly say that I'm living that dream! I graduated summa cum laude with a B.S. in Biological Sciences and a minor in Accounting from North Carolina State University. I went on to pursue my Doctor of Optometry Degree and B.S. in Visual Science from the Pennsylvania College of Optometry at Salus University.
During my optometric training, I completed several clinical externships including a primary care rotation with Doctors Vision Center in Raleigh, NC, an ocular disease rotation with the VA Hospital in Salisbury, NC, a contact lens rotation with Dr. Edward Boshnick in Miami, FL, and a pediatric rotation at the Eye Institute in Philadelphia, NC.
I had the opportunity to be treasurer of the Student Optometric Service to Humanity and also attended an unforgettable mission trip to Haiti to provide eye exams to those with little access to eye care.
Outside of patient care, I like to spend time with my daughter and husband. I also indulge in my creative side and enjoy a variety of do-it-yourself projects that include cooking and crafting.
I am currently accepting new patients and hope to meet you soon!
---
Joane Bollinger
Licensed Optician
I am very excited to part of a growing eye care practice like Elite Family Eye Care. I was born and raised in Hickory, where I attended Longview Elementary, Grandview Jr. and Hickory High School. I have always loved this area and cannot imagine living elsewhere. I am proud to call Hickory and Catawba County home!!
I have been in the optical business for over 30 years and received my North Carolina Opticians Licenses in 1990. I love to help with making the right frame choices for you and make sure you are truly happy and comfortable with your selections.
Over my adult life I have been involved in various organizations. Toastmasters International is a public speaking club where I was a member for many years and president of the club for 3 years. I was active with the Chamber of Commerce, helping with the Junior Leadership program for 4 years. Helping to develop young leaders of the community was exciting for me. I received my Real Estate license for North Carolina and sold real estate for a while before realizing optical was my true love. I am very active in my church, Emmanuel Baptist Church of Conover where I sing in the choir and join in other activities always going on in the church.
I am married and have 2 grown daughters that still live in the community with their families. Between my husband and I we have 7 grandsons and 1 granddaughter with another grandson on the way! In my spare time I enjoy making crafts and spending time with my family.
Please feel free to visit us at Elite Family Eye Care and let me help you with your next new glasses or if you just need an adjustment on them come by anytime.
---
Malee Vang,
Optometric Assistant
"Welcome evey morning with a smile. Look on the new day as another special gift from your Creator, another golden opportunity." -Og Mandino
I am fortunate and excited to be a part of the Elite Family Eye Care family. One of my main goals in life is to find a position where I can grow and continue to serve my community.
I was born the fourth child of nine siblings in the state of sunny California, but spent most of my childhood life in the Catawba County area. Attended school such as: Sweetwater Elementary, Tuttle Middle School, and Bandy's High. I later then relocated to Burke County where I attended East Burke High and receive my high school diploma; class of 2001.
I now reside back in the Hickory community area, engaged to a wonderful man with three beautiful children; two girls and a son.
I describe myself as a very outgoing down to earth person; and on my free time I like to cook, travel, run marathons, play volleyball, cheer on my Carolina Panthers, and spending time with my family. I currently participate in an International bowling league every weekend, run a few marathons a year, and also work as an interpreter for my community.
I am looking forward to meeting everyone and seeing new faces, as well as creating a pleasant experience here at Elite Family Eye Care.
---
Carolina Leon
Optometric Assistant
"Work hard in silence. Let your success be noise." -Frank O.
I am very fortunate to be apart of the Elite Family Eye Care practice! Being able to make an impact in my community in any way that I can has always been a goal for me. I was born second of four children and raised in Catawba County. I attended Webb. A. Murray Elementary School, Harry M. Arndt Middle School, and Saint Stephens High School; Class of 2014.
I am a wife to a loving husband and a first time mother to a wonder little boy. My husband and I are adrenaline junkies and enjoy themed parks and roller coasters. We also enjoy spontaneous trips and our annual trip to Disney World. As an individual I enjoy singing and participating in church events. I competed in a Gospel competition and Rotarian Idol. As for my church I was a member of the youth choir for 4 years, and participated in the Annual Dioceses of Charlotte for 3 years. Singing has always been a passion for me but being able to help others is what I live for. Being apart of the Elite Family Eye Care Staff will help me do just that. I look forward to meeting you and making you and your family's experience pleasant!
Yo Hablo Espanol!
---
PJ Lee
Optometric Assistant
I am very fortunate to be a part of Elite Family Eye Care. I am the 8th child of a family of 14 children. I grew up in a small town called Alexander County were I attended Wittenburg Elementary, West Alexander Middle and Alexander Central High. I soon then attended Catawba Valley Community College were I received my Associate in Science. I then transferred to Appalachian State University for a little while trying to earn my Bachelor in Science. I am currently trying to go back to school for Cosmetology at CVCC. On my free time, I enjoy baking, watching movies and cooking videos, spending time with my family, and of course shopping. I look forward to meeting everyone and making your visit pleasant.