Doctors & Staff
Meet the experienced and friendly doctors and staff who make Elite Family Eye Care the leading provider of vision care products and services in Hickory.
---
Dr. Yupheng Ly
It is my pleasure to be part of this wonderful community in Catawba Valley! My hometown is Mount Gilead, NC, where I attended West Montgomery High School. After graduating from West Montgomery, I studied at NC State University and graduated Summa Cum Laude with a B.S. in Biological Sciences and a minor in Sociology. From NC State, I continued on to the Pennsylvania College of Optometry at Salus University, where I obtained my Doctor of Optometry degree and a B.S. in Visual Science.
During my optometric education, I completed various clinical externships, including an ocular disease rotation at the James Quillen VA Hospital in Johnson City, TN. I also interned at The Eye Institute in Philadelphia, PA for a pediatric rotation, which included the diagnosis and treatment of binocular and neurosensory disorders with vision therapy. My other rotations consisted of a primary care externship at Doctors Vision Center in Greenville, NC and a specialty contact lens rotation at Draisin Vision Group in Charleston, SC. Thank you to all my mentors!
Currently, I am an active member of the North Carolina State Optometric Society and the American Optometric Association. While in optometry school, I was also a member of Student Optometric Service to Humanity and served on a mission to Haiti, bringing vision and eyewear to thousands in need.
When I'm not at the office, you can find me by the river with a fishing pole. I also enjoy dove and deer hunting during the colder months. Though I'm still trying to figure out this game they call golf, I still enjoy playing soccer, basketball, and tennis. When I can't do it myself, I like to kick back and pull for my NC State Wolfpack, Carolina Panthers, and Juventus!
Feel free to drop by the office for anything, I look forward to meeting you!
---
Dr. Doua C. Lor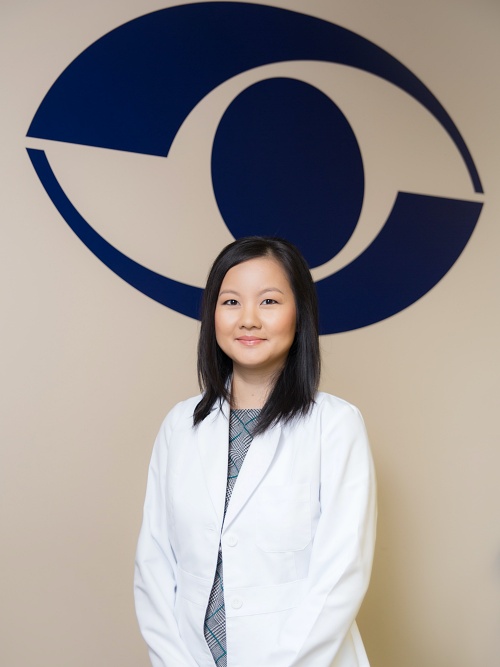 As someone who wears eyeglasses and contacts, I personally understand the struggle of compromised vision and the world of difference good vision can make in my daily activities. You can trust that I will do my best to practice with a high standard.
I grew up in Morganton, NC and always had a dream to work in a big city! I guess Concord will do and now I can humbly say that I'm living that dream! I graduated summa cum laude with a B.S. in Biological Sciences and a minor in Accounting from North Carolina State University. I went on to pursue my Doctor of Optometry Degree and B.S. in Visual Science from the Pennsylvania College of Optometry at Salus University.
During my optometric training, I completed several clinical externships including a primary care rotation with Doctors Vision Center in Raleigh, NC, an ocular disease rotation with the VA Hospital in Salisbury, NC, a contact lens rotation with Dr. Edward Boshnick in Miami, FL, and a pediatric rotation at the Eye Institute in Philadelphia, NC.
I had the opportunity to be treasurer of the Student Optometric Service to Humanity and also attended an unforgettable mission trip to Haiti to provide eye exams to those with little access to eye care.
Outside of patient care, I like to spend time with my daughter and husband. I also indulge in my creative side and enjoy a variety of do-it-yourself projects that include cooking and crafting.
I am currently accepting new patients and hope to meet you soon!
---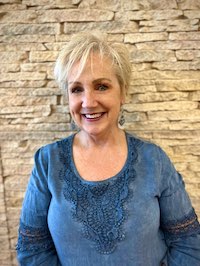 Joane Bollinger – Licensed Optician
I have been a part of Elite Family Eye Care since 2015 and it has been such a blessing to watch the practice grow. I was born and raised in Hickory, where I attended Longview Elementary, Grandview Jr. and Hickory High School. I have always loved this area and cannot imagine living elsewhere. I am proud to call Hickory and Catawba County home!!
I started the optical business in 1981 and received my North Carolina Opticians License in 1990. I love to help with making the right frame choices for you and make sure you are truly happy and comfortable with your selections.
Over my adult life I have been involved in various organizations. Toastmasters International is a public speaking club where I was a member for many years and president of the club for 3 years. I was active with the Chamber of Commerce, helping with the Junior Leadership program for 4 years. Helping to develop young leaders of the community was exciting for me. I received my Real Estate license for North Carolina and sold real estate for a while before realizing optical was my true love. I am very active in my church, Emmanuel Baptist Church of Conover where I sing in the choir and join in other activities always going on in the church.
I am widowed and have 2 grown daughters that still live in the community with their families. I am very blessed to have 4 grandsons and 1 granddaughter and love spending time with all of them!
Please feel free to visit us at Elite Family Eye Care and let me help you with your next new glasses or if you just need an adjustment on them come by anytime.
---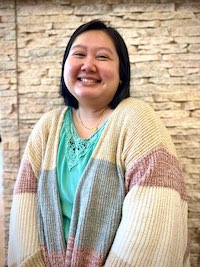 Nai Saetern – Optician
My name is Nai. I was born in California but I've been living here in North Carolina my whole life. I wouldn't want to live anywhere else. I come from a family of seven and I am the second oldest of my siblings. My family is my top priority and hopefully one day I will have my own family. My hobbies are babysitting my wonderful baby siblings and baby cousins. I also love to watch Korean dramas in my spare time. Also love to go on an eating adventure with my best friends when we find the time to meet up.
I have been working in the optometric field for two years now and counting. I am still learning as I go. My top goal is patient care and helping the doctor to give better eyesight to patients. I haven't been with Elite Family Eye Care's team long, as I just joined late December 2021 but I look forward to growing with the office and improving myself daily. Can't wait to meet with you all!
---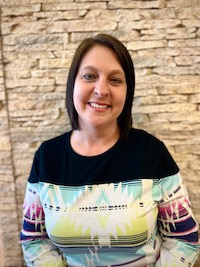 Jamie Bowman
I haven't been with Elite Family Eye Care long but I am thankful to be here and be a part of such a great team. I have lived in this area most of my life. I am married to Shane and we have 3 great kids, Ian, Lauren, and Allie. In my free time I enjoy spending time with my friend and family. We love to go camping, hiking, go to the lake, and taking rides on our SxS. Hope we can make coming to get your eye exam a pleasant experience.
---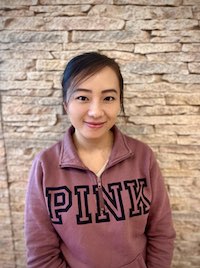 Jany Yang – Optometric Assistant Technician
I am so excited and happy to be a part of Elite Family Eye Care. I've spent time in several parts of the country including California, Minnesota and North Carolina where my husband and I now reside. I've been married for 10 years and I am a mother to my beautiful baby girl although we are expecting a baby boy later this year! I now reside in Conover, NC and love the area. I consider myself a family oriented person. I love to cook, travel, design, and decorate. I hope to further my career and grow with Dr. Ly and Dr. Lor. I am truly blessed to be a part of such a growing and stable industry. I look forward to serving everyone with their eye care needs.
---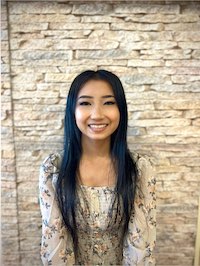 Evelyn Vang – Optometric Assistant
I have worked in the optometric field for 4 years and have enjoyed learning all there is to patient care. My drive in this field is to continue serving the community alongside our doctors in helping others see the best they can. During my time away from work, I enjoy spending time with my wonderful husband and our little corgi. On most weekends we are at the park, visiting family, or trying out different restaurants. If we aren't out and about we find enjoyment in staying in to watch movies and playing video games. After the weekend is done, I come back to work and am reminded of how happy I am to be a part of Elite Family Eye Care and to have the privilege of meeting all of you!
---